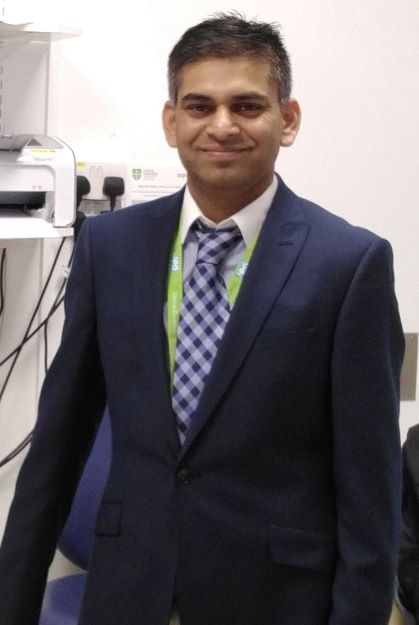 Shravan Tirunagari, MD
Dr Shravan Tirunagari is a UK-trained Consultant in Anaesthesia and Pain Management with a special interest in Neuropathic pain.
Before joining King's, he worked in East and North Hertfordshire NHS Trust Hospitals, Hertfordshire, UK. He has completed training at Oxford School of Anaesthesia with the award of Certificate of Completion of Training (CCT) in Anaesthesia from the Royal College of Anaesthesia, London, in Aug 2014. This training programme is competency-based and covers basic, intermediate, and higher and advanced training in Anaesthesia, Pain management and Intensive Care Medicine. In addition, he has received advanced training in Pain Medicine with additional post-CCT fellowship, mastering advanced Neuromodulation techniques like Spinal Cord Stimulator and Cancer Pain Management. He is also trained in medicolegal report writing for all aspects of chronic pain management.