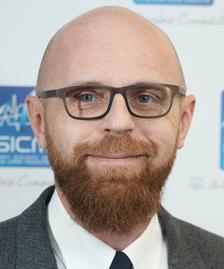 Massimo Lamperti, MD
Massimo Lamperti MD, MBA is Clinical Professor of Anesthesiology at Cleveland Clinic Lerner College of Medicine and Chair of the Anesthesiology Institute at Cleveland Clinic Abu Dhabi.
Prior to joining Cleveland Clinic, Prof. Lamperti worked as a consultant anesthesiologist and intensivist at National Neurological Institute Besta, Milan, Italy. His main fields of research are in the fields of neurosciences, monitoring and intensive care medicine.
Dr. Lamperti is a peer reviewer of many international indexed journals in the field of anesthesiology, critical care, and neurosurgery. He is an associate editor of the British Journal of Anaesthesia and of Journal of Vascular Access.