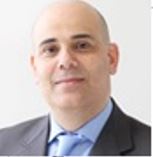 Salah Al-Ali, MD
Dr Salah Al-Ali is a Netherlands board certified consultant in Anaesthesia and Pain Medicine.
He has worked in Rotterdam University Medical Center as a university pain physician from 2010 -2020, it is one of the biggest and leading academic medical centers in Europe.
Dr. Salah is leading the pain medicine unit in Rashid Hospital and Trauma Centre, Dubai, UAE since 2020.
In addition to extensive education and experiences, he was involved in coordinating the pain medicine training for anaesthesia resident and postgraduate fellowship program for pain specialists. He has lectured nationally and internationally.
He is interested in research and currently working on his PhD project.